Windows Plus is proud to now offer 0% interest financing
for 24 months to our customers.
Windows Plus has partnered with Kemba Consumer Resources to offer our customers 0% interest* financing to our customers.  Just like Windows Plus, Kemba Consumer Resources is a locally-owned business located right here in Cincinnati. 
We are offering this financing program for all Windows Plus products, including windows, entry doors, roofing, and gutters.  To apply, please click the secure link below: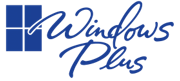 Windows Plus
7040 Main St.
Cincinnati, OH 45244
(513) 272-2222
(859) 272-2222
Showroom & Office Hours:
Monday-Friday  8:00 am – 5:00 pm
Saturday  9:00 am – 3:00 pm
2022 Consumers' Choice® Award Winner
The Best Window & Door Company in Cincinnati
Find a Windows Plus Home Near You!